A mommy makeover with Dr. Rosenthal can help mothers get past the changes that their breasts and body have endured due to pregnancy and breast feeding.


Procedures Customized for Mothers Like You
It is no secret that your body undergoes some dramatic changes after experiencing pregnancy and breast feeding. Mothers are often left feeling like a stranger in their own skin due to the sagging and drooping that many times follows childbearing. A mommy makeover with plastic surgeon, Dr. Rosenthal, can help you restore your pre-baby body and your self confidence.


Why You May Consider a Mommy Makeover
If you are unhappy with changes that your body has experienced due to childbearing, a mommy makeover can help improve common issues such as:
Sagging or drooping of the breasts
Breasts that have lost volume or shape
Stubborn deposits of fat
Excess abdominal skin
Stretch marks or C-section scarring
Each and every mother goes through pregnancy differently, and sees different changes to their bodies. Your mommy makeover with Dr. Rosenthal will be uniquely customized to fit your body and your expectations. Dr. Al Rosenthal believes that mothers should feel comfortable and confident in their bodies, and a mommy makeover can help


Your mommy makeover with Dr. Rosenthal will consist of a special combination of surgeries designed to meet your specific goals. Your procedure will include surgeries such as a:
You can choose to have your surgeries spread out over time, but having them all performed together can help cut down the time you spend in surgery and recovering so that you can get back to the hustle and bustle of being a mother more quickly.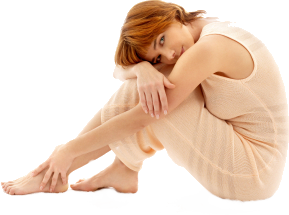 Recovering from Your Mommy Makeover
The recovery time of a mommy makeover varies greatly from patient to patient. This will depend on the procedures that your mommy makeover consists of and whether they are performed together as a combination surgery or spread out over time. Expect to take some time off of work and have your family there by your side to assist around the house and help care for you as you heal.
The results of your mommy makeover will provide you with a tighter, younger and more feminine silhouette. Women are often thrilled with their results, and happy to feel like themselves again.
If you would like to schedule your own mommy makeover consultation with board-certified plastic surgeon Dr. Al Rosenthal, call the office or fill out the quick contact form to the right.