Each year, hundreds of thousands of women choose to receive breast implants. From mothers to women who have undergone massive weight loss, or those looking to regain their confidence after breast cancer, breast augmentation has become the go-to plastic surgery procedure for many women.
Are Breast Implants Right For Me?
For decades, breast augmentation has been an effective procedure for enhancing the appearance of a woman's breasts. With constant developments in breast implant technology, such as the new silicone gel implants, breast augmentation has become the most popular plastic surgery in the country. It can be used for many different reasons including:
Increasing the size of breasts
Improving a woman's body proportions
Addressing loss of volume in the breasts (often due to pregnancy, weight loss or aging)
Reconstructing the breasts after a mastectomy procedure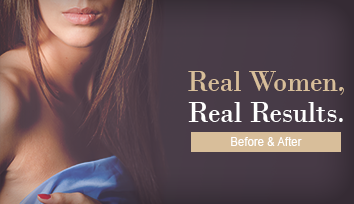 How We Will Perform Your Breast Augmentation
The first step to any procedure is a personal consultation between you and Dr. Al Rosenthal. During the consultation, you will be able to discuss your goals and expectations together so that you are able to choose the right implants for your best results.
We will discuss options such as the type of implant, the location of the incision, whether to place the implant above or below the muscle, and also how to select the correct size. We currently use a simple sizing system to help you choose the size the best fits your body.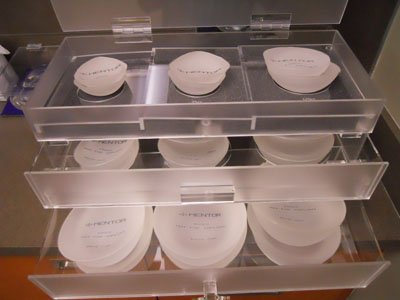 To begin your breast augmentation, Dr. Rosenthal will place you under general anesthesia. He will then make an incision in the agreed upon location. The location of your incision depends on your desired outcome and is intended to minimize visible scarring.

From the incision, Dr. Rosenthal will place your chosen breast implants in pockets either above or below your pectoral muscle. Silicone implants are placed pre-filled whereas saline implants are put in place before they are filled with saline solution.

Once the implants are placed, your incisions are closed and you are able to return home with the help of a loved one the day of your surgery. Recovery normally consists of a short 24- to 48-hour period. Over time, scarring and swelling will continue to fade, revealing your final results of your breast enhancement.
Things to Keep in Mind Before Your Breast Augmentation Consultation
Don't be afraid to ask Dr. Rosenthal any questions that you may have about your procedure. His goal is to provide you with plenty of information so that you are comfortable and confident heading into your surgery. To recap, some important things that you will want to discuss about your breast augmentation in Georgia include:
Your general aesthetic goals and expectations
Questions or concerns about breast surgery
The benefits of silicone and saline implants
Incision location
Implant placement
Whether or not a breast lift may help as well
To get started on achieving your new breasts, click the button below to speak with board-certified plastic surgeon, Dr. Al Rosenthal, about breast augmentation in Georgia.